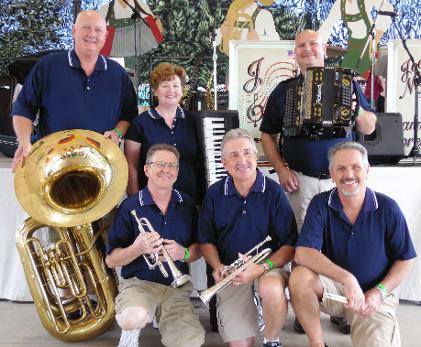 What You Will Hear from JMO

We play polkas, waltzes, country, and some modern music. We are a traditional Czech polka band and play for a variety of events, i.e., anniversaries, weddings, and even cruises!

Our Story
Jodie Mikula originally organized the Jodie Mikula Orchestra in 1967. Three of the original band members are still in the band. It is one of the few family bands still performing in Texas.
The original band members include Jodie Mikula's;-
son Ken - who played lead cornet and tenor sax
son Nick - who played second cornet and alto sax
son Andy - who played the bass horn
wife Rosie - who played percussion
uncle Frank - who played accordion
and Jodie himself - who also played the accordion

On December 19th 1989, Jodie Mikula passed away. The greatest tribute Jodie's family can offer to their beloved is to continue his love of music. His family knew the music must go on...

Please see below for upcoming shows.
2019 Upcoming Event
Sun. Jan.27 Penelope Parish Hall Penelope Tx. 1:00- 5:00
Sat.Feb. 9 Ennis Czech Music Festival Sokol Activity Center
Sat. Feb. 16 West, KofC Hall Wedding (private)
Sun. March 17 St. Patricks Day Dance w/Moravians 1:00-6:00 West Tx KofC Hall
Sat. March 23 Polka & Sausage Fest w/ Dujka Brothers 5:00-11:00 KofC Hall Hallettville, Tx
Sat. National Polka Festival Ennis, Tx KJT Hall 4:00-7:30